St.Jamaica Callaloo
Product by: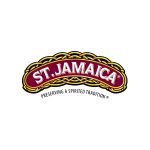 ST.JAMAICA CALLALOO
Known as the Jamaican Spinach and a unique alternative to spinach, callaloo is a leafy green vegetable that's rich in iron, potassium and other minerals.
USAGE TIPS
Callaloo is used in one of Jamaicans favorite soups… PEPPERPOT. It's also used in salads, steamed by itself or with saltfish (codfish) …it is delicious, and may be used with other vegetables.
DIRECTIONS : Drain off brine and discard before adding St.Jamaica Callaloo to your favourite recipies.
INGREDIENTS
Callaloo, water, salt.
AVAILIBLE SIZE
19 FL.OZ (540g) X 24
CASE DIMENSION
30.48cm L x 21cm W x 18.42cm H
CASES PER PALLET
80 Cases