St.Jamaica Mango Juice Nectar
Product by: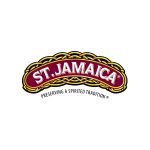 ST.JAMAICA MANGO JUICE NECTAR
100 % Jamaican naturally grown mangoes. Made from juices and pulp of the Jamaican mango, St. Jamaica Mango Juice Nectar is a beverage that is free of carbonation and contains relatively few preservatives.
USAGE TIPS
Great for Smoothies, Cooking, Fruit-punch or any other blends.
INGREDIENTS
Water, Mango Puree,Cane Sugar, Citric Acid (As a Preservative).
AVAILIBLE SIZE
19 FL.OZ (540ML) X 24
CASE DIMENSION
30.48cm L x 21cm W x 18.42cm H
CASES PER PALLET
80 Cases