St.Jamaica Carrot Juice Drink
Product by: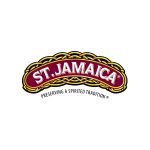 ST.JAMAICA CARROT JUICE DRINK
100 % Jamaican grown carrots. Made from carrot puree. St. Jamaica Carrot Juice Drink is a beverage that is free of carbonation and contains relatively few preservatives.
USAGE TIPS
Great for Smoothies, Cooking, Fruit-punch or any other blends. St. Jamaica Carrot Juice Recipe with Lime or Milk, is the perfect beverage to pair with your Sunday dinner.
INGREDIENTS
Carrot Puree, Water, Cane Sugar,Salt.
AVAILIBLE SIZE
19 FL.OZ (540ML) X 24
CASE DIMENSION
30.48cm L x 21cm W x 18.42cm H
CASES PER PALLET
80 Cases