St.Jamaica Ackee
Product by: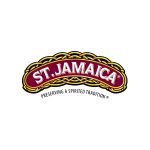 ST.JAMAICA ACKEE
A bright red fruit that opens to reveal three black seeds sometimes more and a soft, buttery white or creamy colour flesh. Ackee is often prepared like vegetables.
USAGE TIPS
Ackee and saltfish, Jamaica's national dish is a favourite  and prominent Jamaican cuisine home and abroad.
DIRECTIONS : Drain off brine and discard before adding St.Jamaica Ackee to your favourite recipies.
INGREDIENTS
Ackee, water, salt.
AVAILIBLE SIZE
19 FL.OZ (540g) X 24
CASE DIMENSION
30.48cm L x 21cm W x 18.42cm H
CASES PER PALLET
80 Cases